The Ultimate Guide: Getting Your Home Ready to Sell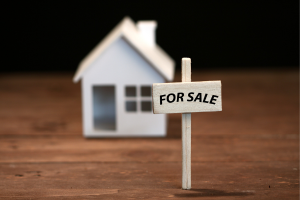 Selling a home can be an exciting and potentially lucrative venture. However, before putting your house on the market, it's essential to invest time and effort into preparing it for sale. By following a few key steps, you can significantly increase your chances of attracting potential buyers and securing a favorable deal. In this blog post, we will guide you through the essential tasks that every seller should undertake to get their home ready to sell.
1. Boost Curb Appeal:
First impressions matter, and the exterior of your home sets the tone for prospective buyers. Enhance your home's curb appeal by ensuring the front yard is well-maintained, the lawn is neatly trimmed, and the landscaping is in order. Consider repainting the front door, cleaning or replacing the house numbers, and adding potted plants or flowers to create an inviting entrance.
2. Declutter and Depersonalize:
One of the most critical steps in preparing your home for sale is decluttering. Clear out excessive furniture, personal items, and any clutter that can make spaces feel cramped. Potential buyers should be able to envision themselves living in the house, so it's crucial to create a neutral and welcoming environment. Remove personal photographs, excessive decorations, and items that may distract buyers from seeing the potential of the space.
3. Deep Cleaning:
A sparkling clean home is far more appealing to buyers. Devote time to thoroughly clean every room, including floors, windows, carpets, and appliances. Pay special attention to kitchens and bathrooms, ensuring they are spotless and free of any unpleasant odors. Consider hiring professional cleaners for a deep cleaning if necessary.
4. Make Necessary Repairs:
Take a walk around your home and identify any noticeable repairs that need attention. Repair leaky faucets, squeaky doors, broken tiles, or any other issues that could deter potential buyers. Minor repairs can make a significant difference in the perceived value of your home and reassure buyers that it has been well-maintained.
5. Freshen Up with Paint:
A fresh coat of paint can work wonders in revitalizing your home's appearance. Neutral, light-colored walls are generally the most appealing to buyers as they create a sense of spaciousness. Repaint any rooms with outdated or overly bold colors, focusing on high-traffic areas such as the living room and kitchen. Additionally, consider painting the front door to create an attractive focal point.
6. Stage the Space:
Staging your home can help potential buyers visualize its potential and maximize its appeal. Rearrange furniture to create an open and inviting layout, and use strategic decor to highlight the best features of each room. Consider consulting with a professional home stager who can provide expert advice on showcasing your home's best attributes.
7. Enhance Lighting and Ambiance:
Ample lighting can make a home feel warm, inviting, and spacious. Maximize natural light by opening curtains and blinds, and ensure all light fixtures are in working order. Consider replacing outdated or dim bulbs with brighter, energy-efficient options. Additionally, strategically place mirrors to reflect light and create an illusion of space.
8. Pay Attention to Odors:
Unpleasant odors can be an instant turnoff for potential buyers. Ensure your home smells fresh and clean by eliminating any sources of odor, such as pet smells, cigarette smoke, or cooking odors. Open windows to let in fresh air, use air fresheners sparingly, and consider baking cookies or brewing coffee before showings to create a welcoming aroma.
Getting your home ready to sell requires some time, effort, and attention to detail. By following these essential steps, you can significantly enhance your home's appeal, attract more potential buyers, and increase your chances of securing a successful sale. Remember, creating